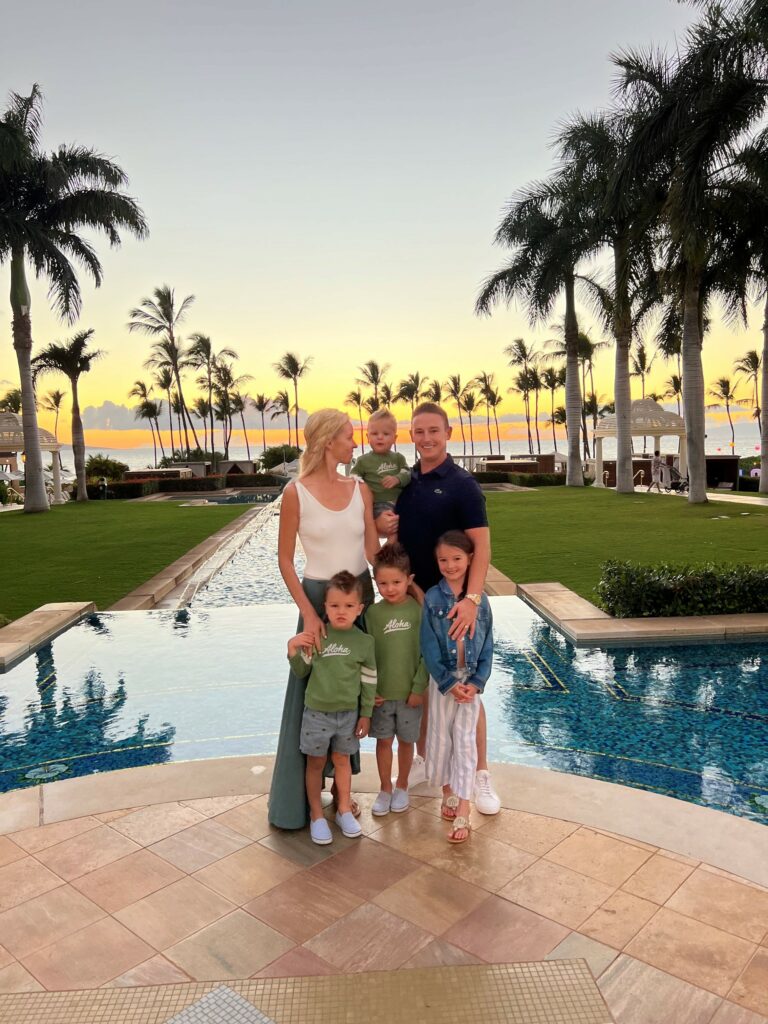 Thank you so much for reaching out about a Hawaiian vacation with Mix and Match Travel Agency. From relaxing to adventurous, these islands have something for everyone. Our custom Hawaiian vacations always begin with you in mind. From resort accommodations to excursions, rental cars, transfers, airfare, cruising and more, we will help you plan the perfect get away to the Aloha state. Each island is unique, so please take a minute to read through your different options before sending us an inquiry for more information. We are so excited to help you plan this vacation.
---
Kauai
Kauai is the oldest of the Islands and is the farthest north in the island chain. Known for gorgeous valleys, mountains, and cliffs unlike those on any of the other islands. On Kauai you will find rainforests, rivers, and waterfalls. The island is the perfect spot for outdoor activities, like kayaking, snorkeling, and hiking – a perfect choice for the adventurous traveler. While flights tend to be a bit higher priced than to other islands, it's worth every dollar to experience Hanalei Bay, Poipu Beach, Kokee State Park, and the unbelievable Waimea Canyon State Park.
Oahu
When looking at Oahu, we need to first consider Honolulu, which is the state capital, and the biggest city in Hawaii. Honolulu is famous for Waikiki Beach, Pearl Harbor, and the North Shore. Visitors to Waikiki can enjoy shopping and dining within walking distance from many resorts, or a day at Pearl Harbor and the North Shore within a quick drive. Both airfare and accommodations are price out well in comparison to the other islands.
Maui
Maui is known for some of the worlds most amazing beaches; black, red, and white sand beaches are all found on the island. And a trip on the Road to Hana and Haleakala National Park are not to be missed! Maui offers the perfect combination of luxurious relaxion and island adventure. Visitors go from a day spent relaxing at the beach or resort to an excursion to Haleakala volcano the next day, where watching the sunrise and then biking through the beautiful scenery on the road to the bottom. Renting a car is the only option on Maui, so that visitors don't miss a single site while on the island. Flights to Maui price out fairly well but come in a bit higher than flights to Oahu. Maui is perfect for those looking for a mix of adventure and relaxation.
Hawaii, or the "Big Island"
The Big Island is home to Hawaii's only active volcano. The island also has beautiful beaches, great snorkeling, waterfalls, and coastlines. The Big Island is also known to produce the United States' only home-grown coffee. There are seven different coffee regions, which differ depending on climate and industry. While it is the biggest of all the Hawaiian Islands it's also the most varied. Travelers can see Mauna Kea and Mauna Loa volcanoes, molten magma, black sand beaches, and snowy mountaintops.
Molokai
Molokai offers the most secluded and private vibe in Hawaii, due that the fact that it is the least populated island. It's known for the highest sea cliffs and longest continuous reef. It's the best choice for visitors looking for peace and quiet on the islands.
Lanai
Lanai is a tiny island, near Maui. Travelers head to Polihua Beach to see green turtles and the Humpback whales that swim past its shoreline. There are two luxury resorts on Lanai, as well as a few fantastic golf courses.
---
Inquire today!